SEO Copywriting
An Essential SEO copywriting Guide to Drive Traffic and Make more Money Easily
February 8, 2021
SEO copywriting is the creation of optimized content that brings organic traffic to your website, combined with the usage ofenticing words that persuade readers to take action.
SEO Copywriting enhances visitors' experience, providing the information they are looking for in an entertaining way and so, keep their eyes glued to the screen.
The combination of copywriting techniques and SEO techniques (long-tailed keywords) let the website owner serve two masters: readers and search engines.

Why is SEO Copywriting Important?
When you use SEO copywriting you strengthen your brand message and image. You also increase the chances of getting more prospects. They ask questions to search engines using keyphrases and so, come across your optimized content. These qualified prospects visit your website,stay longer, take actions and, probably come back for more.
For all this to happen your website have to provide optimized, well structured, high quality content clusters.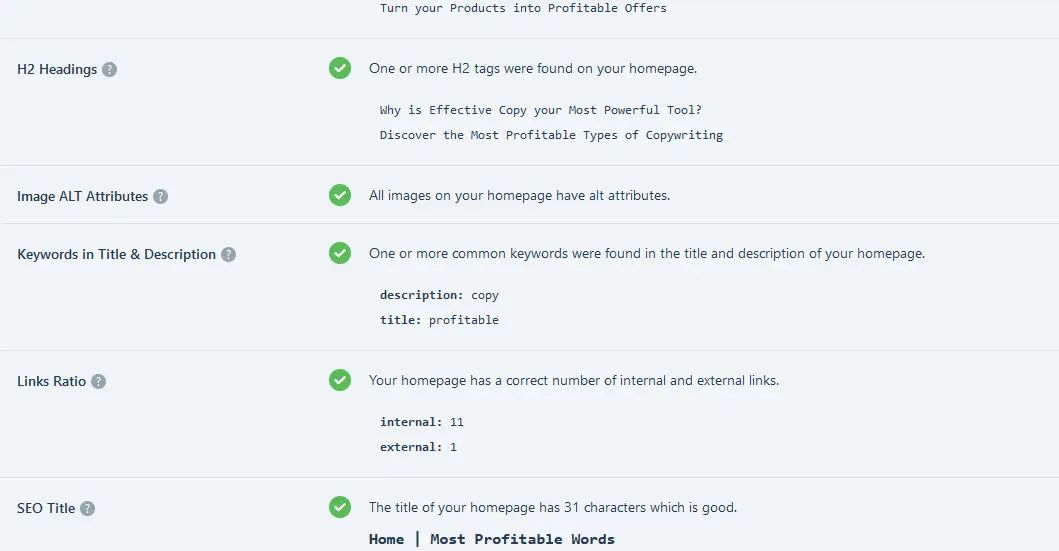 When you write and optimize your content for search engines you:
engage more people
answer people's questions
keep people reading longer
get higher ranking in search engine
bring organic traffic to your website
attract incoming links
get more comments and shares
raise your ROI
How to Write Optimized Content For People and Search Engines
make a list of topics your audience is interested in
find your keyphrases
write unique informative content
use copywriting technique to engage the reader
do on-page SEO
check keyword density
Know your Audience:
Today is easy to learn about your audience on social platforms. Pay attention to their interactions and discover what information they look for, their pains and complains. Create surveys, talk to people, use website analytics. The information you collect will give you valuable information to create compelling optimized content.
Make a List of Topics your Audience will be Interested In
According to the information collected from your surveys, social media research, talks to people and more, make a list of topics your audience would love to read about. These topics are the ones you have to write about in connection with your keyphrases. With this material you can create your content calendar.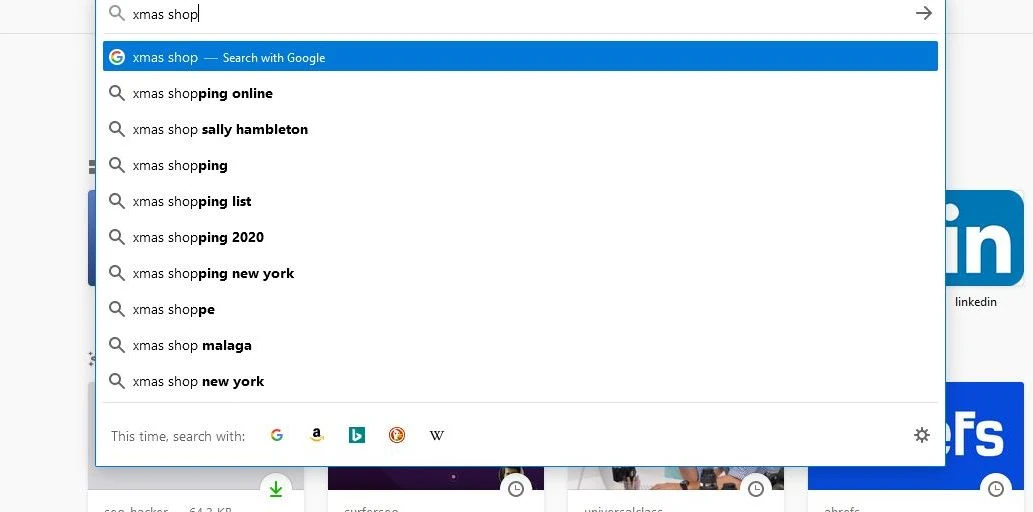 Find your keyphrases
You can use keyword tools or you can use your chosen topic and write it on search engine. When you're writing, the search engine prompts you with several options. That's what other people have already asked. So that information is valuable for you.
Take notes.

Analyze the five first results the search engine gives you. They are your competition so you have to learn what they are doing well so you can do it even better.

Check how they have structured their content, what headings and most common and recurrent phrases they use.
Make a list of them and use them in your writing.
Write an outstanding and valuable article to beat your competition..
Create a tentative template with several keyword rich headings as subtopics to be treated in your article.
Write short paragraphs in simple and clear English. Most people only scan the articles and so they headlines become very important.
Write a Unique Informative, Entertaining Content
Write content that suits your audience. This text may be short as on an e-commerce platform or longer than 1000 words ( research what length works best in your niche)if you're writing an article.This article length is the kind of material that ranks high. It may be a:
guide
interactive piece
article
case study
white paper
Your piece of writing should have a compelling headline and subhealines to catch readers' attention and structure the piece of writing. The information has to be presented in a clear and simple way, using the pyramid method.
This is the way journalists write. The most important information turns up at the top for readers in a hurry, and more details follow, for those who want to learn more.
Paragraphs should be short and must be combined with pictures, infographics and videos to make the reading more pleasant and easy.
Use a Combination of Emotional Punch Followed by Logic
When Writing, use a mixture of emotional punch followed by a logic explanation to keep the reader interested in your piece. That emotion creates a tension that needs to be satisfied quickly and that can be done with your next piece of information.
Use Transitional Phrases
To make the reading flow and create the perception that the message is a relaxed conversation between two friends always use transitional phrases.
Some Transitional phrases are:
best of all
let me explain
by now, you should
here's why:
on the other hand
nevertheless
as you see
here's how it works
it's true
simply put
soon, you'll discover
and most importantly
just keep in mind
next
in turn
what could be better?
for goodness sake
and to cap it all
but first
On-page SEO
After you have written your entertaining and compelling article, it's time to write meta tags. What are meta tags?
Meta tags are HTML elements that provide precious information to readers and search engines. They appear in the < head> section of your HTML document.
Title tags are one of the most important on-page SEO elements. They indicates what the web page is about and has the goal of promising interesting information to your prospect.
The meta description is a snippet that provides additional information about your webpage and will appear below the URL. It gives you the opportunity to add some relevant additional information to make your potential reader click through.
Alt text for pictures is a HTML mark that goes together with the image.
It has a twofold function.
The description gives readers some information about the image in case it doesn't load. It also provides valuable information to crawlers so they can index the image properly.
Pictures not only help you enhance your writing but also complement the theme at hand. If you add good tag descriptions they will help you optimize your webpage. Take the opportunity to use one of your secondary keywords here.
Internal Linking to other articles on your website enrich the reader's experience and help them navigate your website easily. They are part of a well-structured website content.
No matter how many SEO techniques you use to optimize your content, remember that the most important aim of your writing is to capture your reader's attention and keep them reading and coming back.
OFF-site SEO
Off-Site SEO is the way you help your brand build up authority on other platforms such as Instagram, Twitter and Linkedin..
Social media are great platforms to reach out prospects and share your content and offers. If you have social media accounts and Facebook business page, LinkedIn account you increase your website reach out. Social media platforms work well as search engines that can help you a lot.
BackLinks coming from other websites, recognizing the value of your content help you build up authority and rank higher. You can get backlinks if you offer high-quality material that others find interesting enough to add to their own website.
Search engines consider content valuable and important when pages are linked to prestigious websites in the same field, thus turning your website into an aoutstanding spource of information in a given field. Referring domains and quantiy of referrings IPs are taken into account to determine the level of authority. Also, If the links are labeled as "follow" are much more valuable that those that are "no-follow".
To be able to achieve this goal it's a good idea to research opportunities to build these links regularly.
Some ways to build backlinks are: guest blogging, forum activities, reaching out webmasters with a valuable proposition and the broken link method. This one gives you the opportunity to offer webmasters an alternative link ( your link) to replace the broken one. This practice is generally kindly accepted.
Brand building can be traced in Google trends to learn how many people are talking about your brand or products. Also how many searches of your own brand or product are done regularly.
Search results are important for brand building because they show when your brand name has been searched. Besides, as your brand becomes more popular you'll find more people mentioning it or linking to your website without you having to make any effort.
Content marketing is the publishing of your own content on other platforms.Typically content that tends to be shared are e-books, research studies, white papers and infographics.
Press Release is a great technique to share great stories about your brand and at the same time create brand awareness, put your content in front of your target audience and position you as a leader in the industry.
Reviews on platforms other than your website help you build up your brand, authority and trust.Most people read reviews before making up their minds about products or services. Positive reviews raise conversion and help Search engines understand your business.
Technical SEO
Several technical factors from your website affects the way Search engines evaluate your website and gives it a place in its ranking. To get a good chance of ranking high you should check :
The speed your website load. Good connectivity among pages and articles will help Search engine understand your site better. Good access to Robot.txt file. This files provides information about how your site should look like and how it works.So they have to be available when search engines crawl your site. Broken links. Check regularly your site doesn't have broken links. They are frustrating for readers and crawlers. That way your lose potential customers and ranking rate. Don't duplicate content as this confuses crawlers and make your website to become lower in rank. Safety. It's paramount important to inform crawlers and people that information travels encrypted from their point to their destination. That's easily achieve with https:--guarantee their privacy. Schema.org markup helps crawlers understand your website, products and content in the best possible way and display your website information in a much richer form.
Conclusion
As you can see, to have a successful SEO-friendly website that ranks high in search engine results and attract highly qualified prospects, you need to bear in mind all the factors mentioned here.