Why is Web Content Marketing Important?
December 8, 2020
Web content marketing is a marketing strategy in which you create valuable information such as articles, videos, case studies and press release with your target audience in mind.
You publish valuable information regularly through your website, social media and other channels, and promote your materials effectively to reach a large number of people.
Content marketing helps readers know about your company's values before they make a decision to buy from you. Readers discover your expertise, and keeps your business top of your target audience's mind. And on the other hand, web content marketing helps you learn more about your audience.
According to the State of Inbound report, content creation is a priority for 53% of marketers. Moreover, on average, content marketing accounts for 29% of B2B marketing budgets according to Hubspot.
When you analyze what kind of material your audience love, social media trends, what they share and download, you can produce more of what is very popular with your audience.Always produce information that is relatable,informative and is visually appealing.
With all the information collected you tweak your content to make it more compelling for your target audience. They will become raving fans of your business.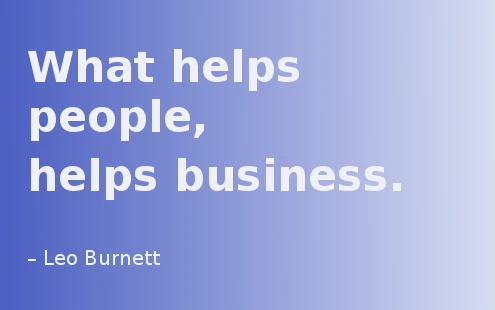 What's the Purpose of Content Marketing?
According to Snov.io 81% of shoppers do research before taking a decision to buy.
When people look for information on the Internet they are looking for content. Maybe they want to know how to repair a kitchen tap, or what's the difference between electricity and electronics or how to make a smart decision when buying a new house.
If you create your content and add SEO techniques you have great chances to rank high on search engine results and answer those questions people have just asked.
If they are happy with your answer readers will probably visit your site in search of more information. You have gained a new lead! Great!
Content marketing makes you an expert in people's eye. Somebody they can trust and ask for advice in a specific niche. This also helps you to accompany them during their buying journey so that their expectation would be according to what you offer.
When content marketing is combined with SEO techniques it increases your organic traffic, bringing tons of visitors to your website. This method is much cheaper than regular publicity and you can beat down competition and reach influencers in your niche to get a powerful online presence.
The best results come from a unified approach, integrating both SEO and PPC in your campaigns together with your web content marketing.
SEO techniques diminish customer acquisition cost by 87.41% in comparison to digital ads. Source Terakeet
Types of Content Marketing
Not all content is created equal because even if all your visitors are interested in what you sell, not all of them will be ready to buy right now. Here's where segmentation is a great help.

You have to create content for different stages of the buyer's journey.
1. Awareness: In the awareness stage, people become acquainted with your business' services or products as a result of discovering they have a problem they want to solve. Boost your brand awareness with useful educational shareable web content, that shows people you can solve a particular problem they have.
Use specific keywords and stage keywords to be easily found by those who look for that kind of information. This way you put your business in front of those potential customers who don't know much about your company or services to stir up their interest.
You can achieve this with:
blog posts
infographics
quizzes
social media posts
videos
2. Assessment: During the assessment stage web content has to position your product or service as an adequate purchase option. To do a good job show readers how they can solve their problem with your product or services and and the benefits of choosing your solution. You still don't have to sell anything but show prospects how the product or service works. You can compare your product with those of the competition and state the advantages of your product. Perhaps you can offer longer material resistance, longer guarantee, different payment options and even some bonuses for those who take your offer as soon ass possible.
Positive reviews from other customers are helpful because your prospect can read from a customers ( not from you or your company) the experience he has had with that product or service.
So you can show your expertise, build up trust and develop a long-term relationship.
newsletters
emails
webinars
white papers
e-books
e-courses
offline events
3. Decision: This is the moment people choose your company as the place where they want to buy that product they have been researching for a while. You should influence them to make a positive decision and become your client.
case studies
demos
expert opinions
free trial
pricing
coupon
Web Content Strategy
Web content strategy is the organization of your content creation and distribution in all its forms to achieve your business goals. This includes not only words but visuals, audios and videos. Your content has be well organized and structured so it can be easily used and found.
How to Create a Content Strategy
1. Define the goal of your content: Determine if the content you'll create will try to get new leads, motivate passive prospects, convert prospects, rank higher in search engine results.
2. Know your audience well. Listen to your customers pains and complaints. If you are in contact with your potential customers on social media you will be able not only to create long-term relationships but learn what they like best, what kind of material they share, and what they complaint about.
This information will guide you in the creation of successful content that readers will consume avidly.
3. Check your competition's web content. Have a clear idea of what's working for them and what's not. Offer great content people can put into practice immediately.
4. Be aware of the resources you have to create content. Analyze who can provide useful information within the company, who will will be in charge of publishing content regularly, and what budget you have to achieve your goal.
5. Define your metrics: Match your key metrics to your goals. This way you'll know how successful you are easily. Use Google Analytics to learn about visitors' behavior on your website. You'll see what pages they stay longer and where you have more bounces, how you can improve your web design, and content strategy
Another source of information to improve your content is social media. There you can check what kind of content is shared, the quantity of people reached, and the level of engagement.
6. Create an editorial calendar. Plan what will be written,what will be refreshed, who's responsible to do each task and deadlines.
7. Refresh your existent content: Update your content periodically. Some information becomes obsolete and needs to be changed or
removed. Expand it, add fresh details, a new picture or infographics to make it more attractive. Also, with the information provided by Google analytics you can tweak your content and test it till it becomes more effective. Also, check what pieces of content bring more traffic. Create more content similar to this.
8. Analyze your results. This step is crucial to be successful, don't waste time and money. Based on this information you'll decide what kind of content to write more often and which one to put aside.
How to Write Effective Content Writing
Headline Writing a compelling headline to call the reader's attention is important for your messages to break through the clutter.
If you fail, you won't be able to offer any kind of advice or information.
Body
Using your research and keywords as guide, focus on one single goal and develop the theme step by step in a clear and logical way. Build up branding using your company's voice recurrently. Copywriting techniques will help you create an emotionally appealing message.
Edit and proofread your writing. Add pictures, infographics and media to make it outstanding.
Call to Action Always add a call to action at the end of your content. Invite readers to learn more, to subscribe or download an infographics. Create a button that can be easily seen to trigger the reader's action.
Conclusion
Now that you know :
what web content marketing is
what its purpose is
different types of content
how to create a content strategy

how to write a compelling web piece of content

you can easily realize web content marketing is a marketing approach you can't ignore any longer.
Need some help with you web content marketing? Contact us.