Letting Go of The Words
by Janice Redish
Review by Monica Di Santi
February 22, 2019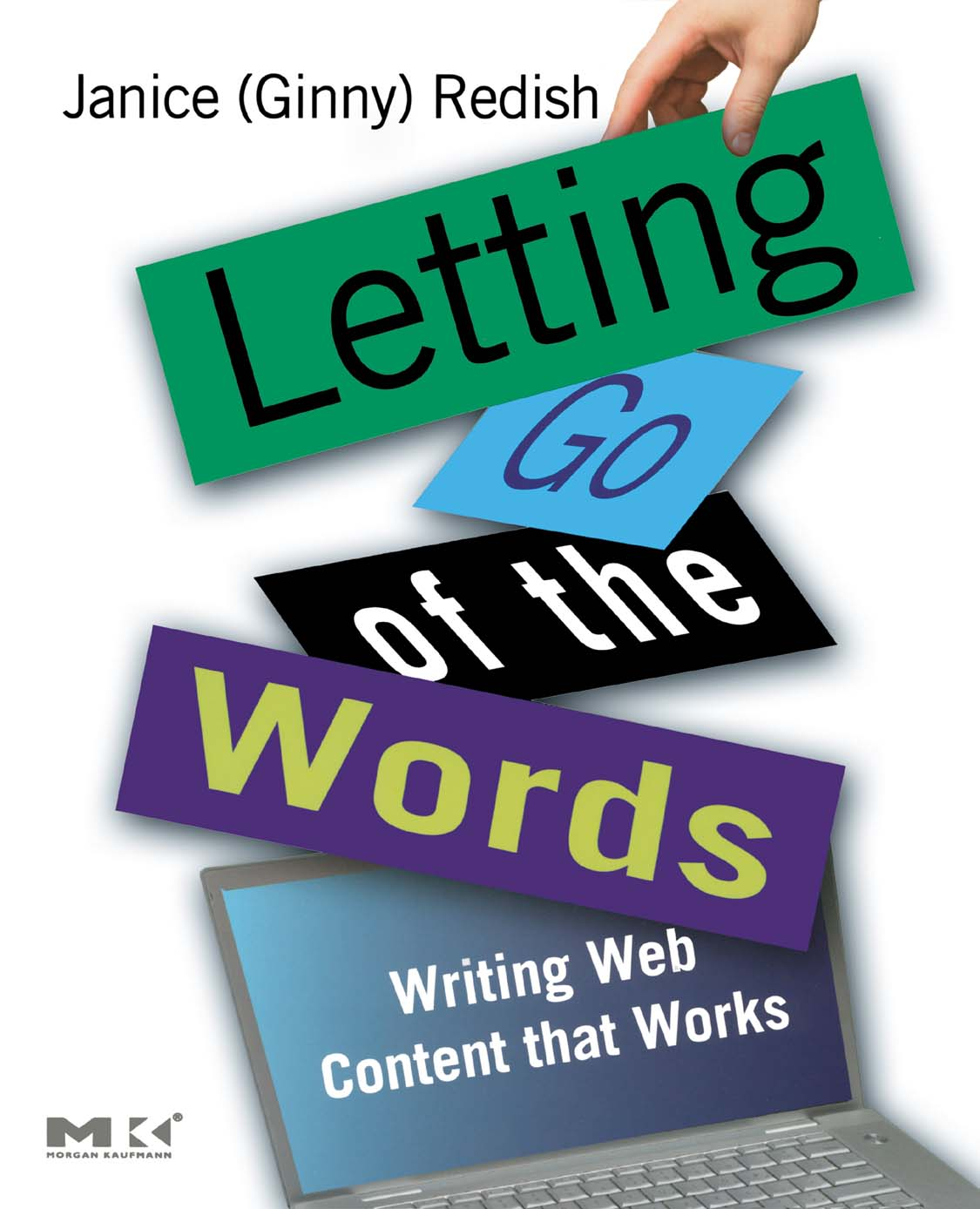 Letting Go of the Words is a practical guide that reveals how to create helpful and easy-to- understand web content. Written in clear and simple language, the book takes the reader from first draft to ready-to-publish web page.
Author Redish explains the difference between writing web content and traditional documents or books. Web content writers should write simple and clear information to a visitor who's not keen on reading because he's in a hurry. To this, the author adds how homepages, pathways and article pages should work in harmony to provide an outstanding experience to the visitor.
Writers should go back to essentials in their writing, and work together with web designers so that writing style and web design together combined creates a superior visitor experience.
Letting Go of the Words is a handy must-have tool. All chapters display checklists to ensure writers can do a quick revision of important writing issues and do an excellent job. Legal matters and the creation of a writing style guide are also covered.
This book deals with correct web forms that create strong web content. The usage of pictures, tags and effective headlines is included but, it gives no information about keywords, how to research and boost your web content with them.
Letting Go of The Words was written back in 2007 when Facebook and Twitter had just become available to users throughout the world. They are not mentioned in the book at all; Not even the suggestions of including links to your social media accounts on your homepage or on your thank you page.
I highly recommend this book to all who want to have a clear understanding about the transformation communication has gone through since the arrival of Internet and how to deal with it.
Need help to get more leads and sales? Contact us