They don't feel safe doing business with you.
They don't understand you clearly.
So...
Doubt creeps into their mind.
Doubt creates mistrust and anxiety.
Doubt triggers fear of failure.
Prospects feel an urge to run away!
What's worse.
It's YOUR own doing.
YOU're driving your prospects away.
Targeting foreign prospects in the course language doesn't work the way you think.
You're not reaching absolute beginners.
You're not reaching false beginners.
You're not convincing the skeptics.
You're excluding a huge group of prospects.
You're leaving a lot of money on the table.
Why?
Language is a strong barrier to effective communication.
Language barrier creates misinterpretation between people.
Language barrier makes you lose prospects.
Language barrier puts your business at risk.
Prospects that don't know a single word in the target language won't buy from you.
Let me explain...
Stories of real people
who had to deal with embarrassing situations,
even when they understand the new language
will give you deep insight.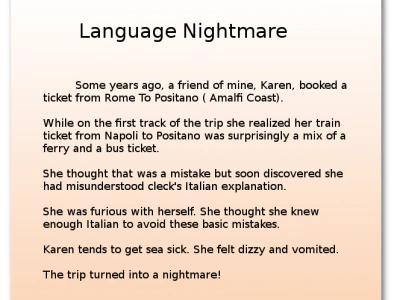 Stories of fear
arising with the threat of not being able
to communicate in the new language with confidence.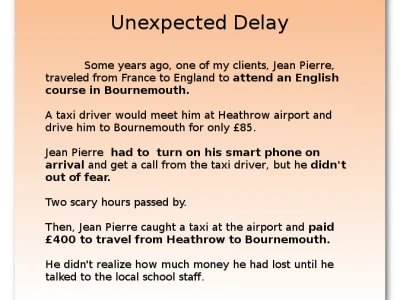 Communicating in a new language...
Always involves some degree of uneasiness.
The result is:
misunderstanding
embarrassment
frustration
And even worse ...
If the situation includes the possibility of losing of money!
Lots of people are eager to learn a new language.
The problem is they don't know a single word in the target language.
Or maybe they only know a few greetings.
That's all!
Never enough to do business at ease.
When you promote your language course in the target language...
You're not reaching these potential customers.
Your losing prospects and money!
Grown-ups are over conscious of their language limitations.
And they don't like to:
sound silly in a new language.
make mistakes in public.
lose money.
Before committing to buy your course, international prospects:
have questions to ask.
want to learn details about the project.
love to evaluate if the course is suitable for them.
How can they ask these questions if they don't speak the new language?
Prospects will have a hard time to overcome the fear of losing their money as a result of a misunderstanding.
They'll go away in the twink of an eye!
And you'll lose them for ever.
But if you contact them in the language they fully understand,
they will proceed with ease and confidence.
They will buy your course with peace of mind.
They will become satisfied customers.
They will love your course.
To get more new customers,
present yourself as an experienced international expert.
Show your global empathy.
After all, you're targeting foreigners and must be aware of language barrier and cultural differences.
Promote your language course in English...
The global language.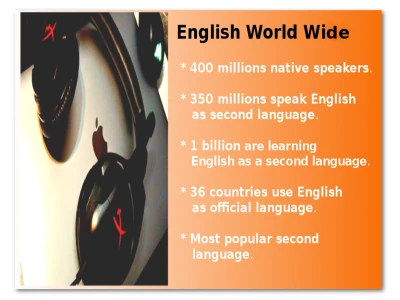 Get your customized landing page to promote your language course in English now.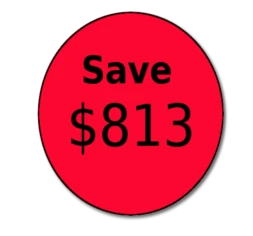 As soon as you contact us you'll get a brief to work with one of our copywriters.
You'll get your customized landing page via Internet.
You can ask for two revisions.
Plus
2 digital ad to promote your course

2 social media posts
You'll be able to promote your language course worldwide and reach a wider audience.
Your competition is already talking to their prospect in English, a language they feel at ease.
And earning more money!
Don't be left behind.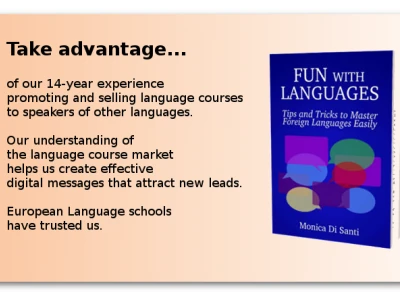 Get
A customized landing page in English to promote your course worldwide.
Plus free bonuses 2 digital ads 2 social media posts
Regular price in the market $1060
Now only $247
Hurry up!
It will be up for only a few days.
Let's recapture.
When you promote your language course in English you:
Overcome language barrier

Give prospects piece of mind

Reach a larger audience

Convince skeptics

Increase your revenue