The Psychology of Persuasion
by Kevin Hogan
Review by Monica Di Santi
March 28, 2019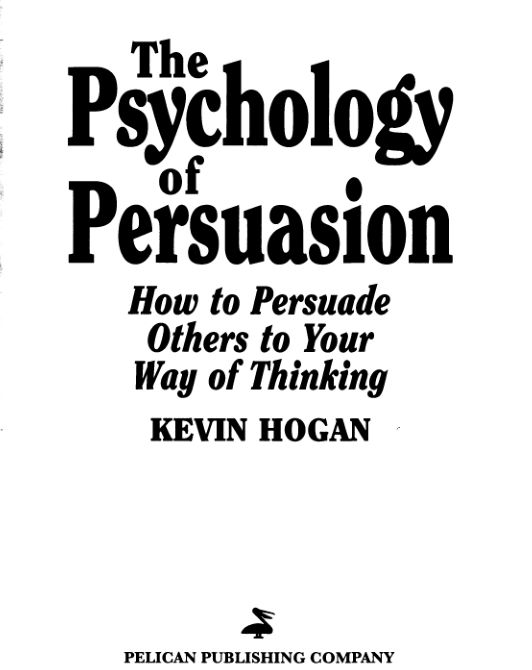 All human relationships and transactions can be improved following Hogan's smart advice. He teaches you to sail the turbulent social waters of human relationships and be seen as thoughtful, caring and successful. This way you constantly attract people who will love to interact with you.
One of the most outstanding tools author Kevin Hogan offers you in this self-help guide is the opportunity to plan your moves as a winner. With his map road for success you can drive to your chosen destination in poise and confidence.
Chapter by chapter, Hogan discloses how to create a plan of action that takes into account not only your goals but also the way to face obstacles and turn them into advantages every time.
The companion chart you create, following Hogan's instructions, allows you to have an accountability tool for your progress, making you even independent from coaches and well-intended supporters.
The psychology of persuasion helps you develop positive and rewarding human relationships, because the author shows you how to stand in your counterpart's shoes and start building up a relationship that has to be beneficial for both.
The inclusion of an ethical component emphasizes the idea that you should never close a deal if it's not a win/ win operation and both people or groups get some benefits from the deal.
I highly recommend it.
Need help to get more leads and sales? Contact us